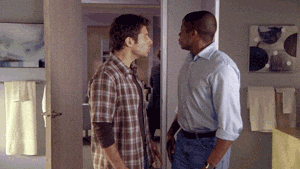 It's really happening!
The other day I saw the email from Dan with the new schedule and I was a little bummed, so I didn't even bother looking at the forums for the update or anything. Then tonight I randomly checked email to see one from "Glowforge Customer Service" and thought, "No way… Don't get your hopes up, it'll be October. You ordered like 3 days before the crowdfund ended."
Sure enough, I read the first line of the email and could not sit still! So for all of you who like me have resolved yourselves to wait a few more months, hang in there—it could be sooner than you think!
Thank you, @Dan. Thank you everyone at Glowforge for your hard work. Thank you to everyone on the forums for being so gracious and helpful throughout this long wait.
I've got a lot to do suddenly because I just put everything off not wanting to get my hopes up too soon. Space to clear, stuff to buy, designs to prioritize and create, and most of all—a lot of your forum posts to read, reread, bookmark, scour over, and internalize so I'm as ready as a designer (who's never touched anything like this before in his life) can possibly be.